Round 2 - The Comeback (Poker Journal)
Round 2 - The Comeback (Poker Journal)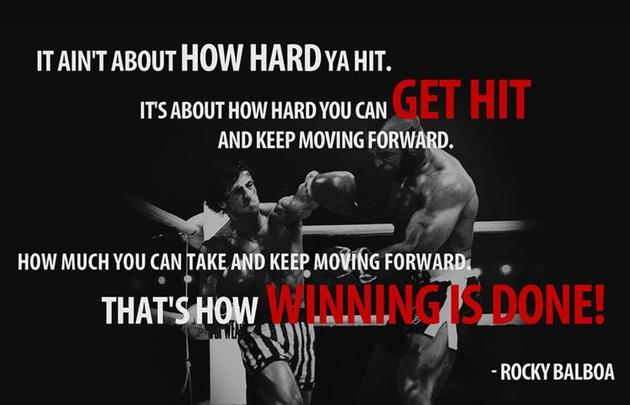 5 years ago I made a decision to quit poker. I was going through a downswing that broke my will, and the idea of going to college and getting a regular job sounded really appealing to me (Evidently, I never had a job outside of poker before then so it was a case of "the grass is always greener on the other side"). Heck, I had close to 6 figures in the bank saved up from my 6 year poker career at the age of 24, I owned a house and was in a comfortable spot in life. I could put myself through college and come out with an education and a new career that wasn't so stressful and still have money left over.
In retrospect, the correct decision would have been to take a vacation, hire a mental coach, and not rush into a major decision the way that I did.
Although I graduated top of my class and got a job at the exact firm that I set my sights on a week into college, I found myself very unhappy. Many things contributed to this, largely a break-up with my fiance, but I came to realize that being cooped up in a cubicle for 40 hours a week wasn't as appealing as my 24-year-old self though it would be. In fact, it was boring and I had zero passion for what I was doing.
I quit my job 11 months ago and got into cryptocurrency and network marketing. I won't bore you with the details but things started off well, and then ended up going poorly. I lost most of my savings during this time due to some poor investments and was feeling very frustrated with life.
If I could, I would have made many different choices. In a way, I feel like Eminem who lost about 4 years of his life in his late 20's due to drug addiction. Although, I never had a drug problem, I also feel like I lost my late 20's and the "head start" that poker had afforded me.
Oh well, I'm here now and unfortunately I cannot go back in time and change things.
3 months ago, I decided I was going to get a job and got my resume updated and polished off. By this point, I had already "lost" a part of my identity, the poker player, which used to be a big part of who I was. Then, around that time, I decided to log in to 2+2 for the first time in forever and was browsing the forums. I stumbled across the staking section and a light-bulb went off. I had the skill, but didn't have the bankroll. Why not try to get staked? Now that I had some corporate experience, I realized that I really did have a strong passion for poker and even though variance can be ugly at times, deep down I loved poker.
So I contacted one of the backing companies and was talking to their recruiter. Although I averaged more in poker than I did at my full-time job, I hadn't played a hand in 5 years. They wanted to see a recent sample of 50k hands at 50NL. I could scrape a bankroll for 50NL so that's what I did.
Before playing a single hand, I analyzed about a million hands of 200NL that I played on PS from 2011-2013 and came up with 197 sheet (Excel) document that outlined "optimal" ranges based on the analysis that I did (which took a full month of 12 hours per day). I say "optimal" because it's not GTO, but was custom to my game play and my tendencies and what hands made me money in different situations and which ones didn't. Not all ranges are balanced and some spots where I found the average FE to be very low, I will have very few bluffs etc. After I was finished with this project, I started to play.
Almost 2 months and 100k hands later, I'm running at about 4evbb/100 at 50NL.
I won't lie, I'm pretty disappointed in these results so far and I know that I could do much better than that. While the games changed during this time, my poor results are a result of several mental game issues.
This is largely the reason why I decided to start this "blog" or journal. I had a blog in the past and used it as a tool for venting or getting my thoughts out and staying accountable. So I thought I would add it to my toolbox as a method to stay accountable and a place where I can vent freely.
What I am struggling with is I am going through something that I'd describe as a quarter life crisis (yes I plan to live to 120). I am not where I wanted to be in life and I find myself trying to force things, at times, at the poker table to "accelerate" how quickly I move back to 200NL and beyond. I get tilted easier if I am on the wrong side of variance because it feels like it's "holding me back" in this low stakes purgatory and all I want is to get back to where I was (and then surpass it, because the reason I failed to move to 1knl and beyond is I got complacent and comfortable at 200-400NL)
You might be thinking, "weren't you going to get staked at 200NL after 50k hands?" And the answer is, yes I was going to, but decided that I am pretty close to having (what I would consider) a comfortable bankroll for 100nl and I can likely make more at 100NL myself than I can being staked at 200NL and splitting half the profit. I never liked the idea of being staked and have turned down staking offers in the past because of that.
So in short, my short term goal is to get back to grinding 200NL and continuously work on myself away from the tables (working out, eating healthy, spending time outside etc.), my technical game and my mental game. I'd like to be comfortably back at 200NL by the end of this year.
Here's where I'm at now (a bit embarrassed by this graph but I think I will benefit much more through being honest and staying accountable than selectively posting things that make me look good and don't expose my flaws). Can you spot the tilt/spewing in the graph? lol
I will use this journal to set goals, post hands that I find interesting, vent, etc.
My current, shortest term goal is to get to move up to 100NL. I believe I should be able to accomplish this if not by the end of this month, then early into September. I'm a BR nit and waiting for 55BI to take a 5BI shot. Then, for 200NL, I'll be waiting for 105BI to take a 5BI shot. I always believed in progressive BR management that gets stricter as the stakes get higher.
That's it for now...