Hey,
I'm building 4bet ranges, and I would like to get some feedback on them. What ratio bluffs to value we should aim for? I build ranges who are around 1:1 ratio atm, is that correct?
There's my ranges so far.
UTG/MP 4bet range: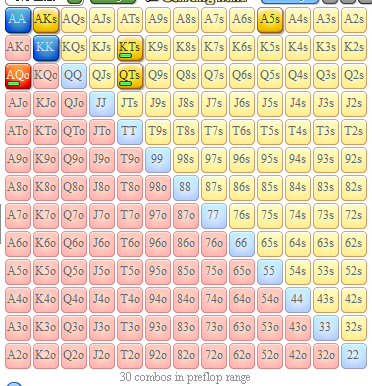 CO 4bet range vs BTN and SB:

BTN 4bet vs SB:

SB 4bet vs BB:
Any observations?