QTs NL50z to bluff or not to bluff?
QTs NL50z to bluff or not to bluff?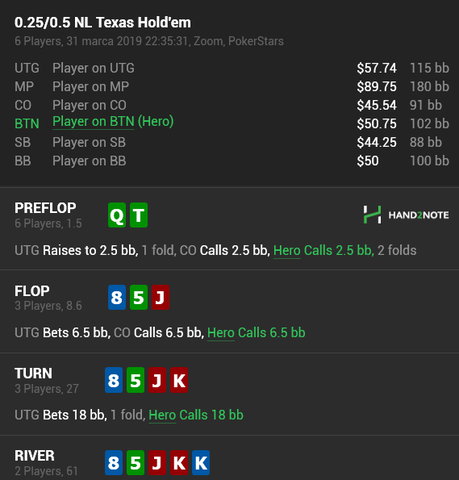 EP is reg, CO fish-reg.
Preflop - I decided to flat, I'm not sure if this is good hand to squeeze and prefer rather stronger broadways for that.
Flop - with odds I get Its easy call.
Turn - second bet from EP looks strong in multiway but I can assume I have big implied odds when hit so easy call.
River - EP checks and there starts interesting part. I have only Q high,74bb in stack and decision to make if I want to bluff or not.
Its one of weakest hands in my range and I think people on 50z are checking on river very rarely strong hands. On the other hand EP showed strength with 2 barrels OOP.
Additional question: If I bluff then which sizing should be best?