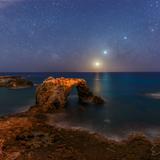 23 I like this sizing with AA. I think it's a genius play to size up against good opponent, because for most players , it's decrease your perceived value range : population tend to size normal AA , and size bigger AK when they need « protection ».
Also, it can turn some fold/BE rejam to +ev rejam If they think AA KK is not in SB range for this 3B sizing.
31 love this size. I agree with you that it looks quite suspicious (does AA really want to reraise?) but it seems more an exploit than a clear strat form C.darwin2 . If SB thinks that IP use too much trash hands to iso, imo : min reraise is a good sizing , allowing to have the best RR , and make your perceived range (against most opponent) stronger.
33:30 I don't know how Sam plays his AJ Ato région pre flop,
but I think betting KQ here is not good. You only have one street against Qx and it's the turn where you only want to bet polar. Also, when you x the turn you let an opportunity to Sam to drastically overbluffing, with all his JT T9 region on a blank and it's for me the first element in the turn decision .
Notice that I play mid/high cashgame, so it's possible that I messed up something or I don't consider enough dynamic in tournaments.
Cheers.
Sept. 26, 2020 | 10:26 a.m.