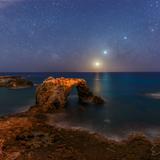 Great video, I enjoyed the format I would like to see more pio on your video.
NLZWERVERNL opening size : I think the most interesting things here is that he makes 249$ instead of 250$ . I don't know if it's for avoid extra rake or a psychological things, but he is one of the smartest guy in poker so there is definitely a thing here , he is not the only one to do that. I can't explain that
37:20 KQ, KJ combos
KQ without club is not choose 100% . It actually interacts with all the AQo AQs vilain is calling with. KJ doesn't interact with a lot of call (only small amount of AJ) which makes the J on the river a lot cleaner than a Q when we have a Q.
He prefers to have a diamond because he unlocks some call/fold and the spade is good because it blocks his 9xs as KQ with a heart doesn't.
38:20
If you don't have those AK 88 in your betting range, all AQ AJ become clear +ev call, which obviously decrease the ev of your overall range , because your bw hands interacts with « better » hand of vilain s range.
Aug. 1, 2020 | 6:55 p.m.