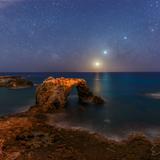 19min what do you think of bluff raising with 48 in this spot ? I guess bluffraise when the board is 887Q is better, because even if he doesn't have JT (weak bluffcatcher) you have way less potential bluff in your perceived range, and I don't think people would call you enough.
15m30
Impressive fold, would you consider folding this hand against a rec without informations ?
27 hand
I prefer to fold on the flop vs rec. Our hand is often dominated , and our two pair out is not great. Also, rec players tend to only use this size when they have a good hand or an high equity hand, which makes the call even worst in my opinion.
I prefer to have a clean dp out (Q2) If I have 2 pairs ott, I don't want 30% of the river deck to be a bad card for me. I fold Q2 in this spot anyway. Only call Kx and I'm honestly not convinced that calling Kx is +ev here.
Your content is very great, especially when we can see the showdown, it helps you a lot to understand how population is actually playing.
I have the feeling that when people do small river bet , they want to.induce you are make a cheap bluff and when they bet big they just want to value big. Obviously this is a general thought and doesn't have to necessarily always interact with your thinking process river
Would be nice to see more of these.
Cheers.
April 20, 2021 | 6:31 p.m.