Nice vid as always. 15:15, on table 1 about BB denfense, I have gto ranges for bb defence ag different sizings and different vpip's. On those ranges we get to defend all our suited hands in BB ag 15VPIP min open. I think maybe u a little big underadjust bb defense ag min opens?(don't want to sound rude:D). I'll put few examples of those ranges I have.
BB def ag min raise 15VPIP: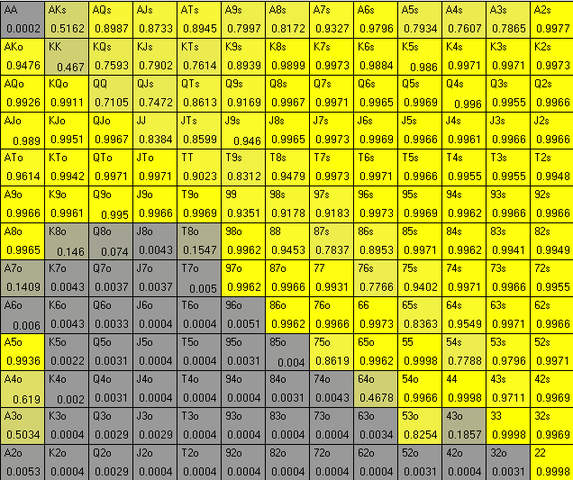 BB def ag 2.5x 15VPIP:

Probably ranges are a little bit too loose because of rake considerations, but still. ps. If u need those ranges let me know in pm, I can send em
Dec. 12, 2018 | 2:40 p.m.