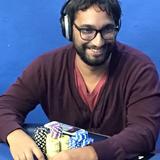 Hi, im one of the students, i want to add that we as group have been able a few times to get "answers" from Tom in out slack chat so not sure why he is not responding to you guys ( RIO), funny enough every time we get a reply its something along the lines of.. ill be processing refunds soon (albeit he is not offering a full refund which i think its wrong when is a package deal we bough and was not completed, not even 1/3, due to the coach personal issues).. last reply was over 48 hours ago where he stated he is moving money to PayPal/skrill... im not a PayPal user but im a frequent skrill user, it has never taken me over 24 hours to fund skrill.. anyways it seems strange to me that he reply to us (rarely to be honest) but still hasn't gotten in contact with you guys, in his RIO coaching profile there is still advertising for his coaching and books and i think this should not be there until this issue is cleared and rectified, for the protection of your customers.
im a big fan of his content and thats why i decided to book his coaching and i think his videos are still very good, but as i said i do believe anything regarding coaching should be removed from his RIO page for now.
Aug. 24, 2018 | 11:19 p.m.