Skjervoy's Top 10/25 6max PLO regs list
Skjervoy's Top 10/25 6max PLO regs list
Andreas "Skjervoy" Torbergsen has written a forum blog post about his top PLO players. 

"Ive seen some pretty horrible attempts at this kinda list over the years so here goes my slightly more qualified and almost unbiased attempt. I might forgot to add someone very obvious, but Ill blame selective memory then. Feel free to discuss my opinion and other deserving choices for a top10/25 6m PLO list in this thread. 

Skjervoy's Top 10/25 6max PLO regs list


Top 10

1 Sauce123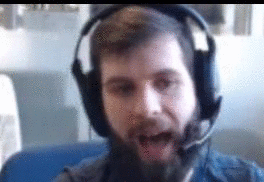 2 Odd_Oddsen
3 Jeans89
4 Ben86
5 Ravenswood13
6 Lefort
7 YaAaRnY
8 CTS687
9 n0d1ceb4by
10 Isildur1

Shared 11-25 place

Honorable unranked mention:

M.O.P, mrsweets28, BERRI SWEETS, mammasaidtKO, jedimaster82, doorbread,krmont22, Fjutekk, krzyeyeskila, Johan5390, EireAbu, lautie, Thecleaner11, bullitos, d2themfi

Comments

There was some safe picks that I mostly put in 11-25 (or even out of this list) that I don't think is really top10 right now, even they are great players. 

They might as an example have better softskills on some top10 picks but being the worse player. Another explanation could be they have not battled the strongest players on the list enough recently to prove their place on the top (imo), or they might have simply not played enough 6max PLO in thougher games or at all the last 12 months, at least on screennames or networks I have knowledge about.

Saying all that, there was some very close calls to the top10 list, at least five of the 11-25 was really hard to put outside top10 and instead in the unranked category. And there is at least 5-8 more players that no one would complained about being in the bottom of the 11-25 category.

Some clarifications

I dont care about HUPLO for this list at all, and give people with the ability to play a fullstack regularly (100bb+) slightly more credit.

The list is mostly based on online play the last 12 months. 

Lastly the list is based on 10$/20$+ players. There are some very talented midstakes regs out there that have to prove their place on this list by playing (more) in the higher games. The same goes for very low volume, or extreme gamelselecting higher stake regs. Im sure the list is totally different a year from now.

PS the award for most underrated and also the biggest YTD tracked winner in PLO specific, is actually Gus Hansen, source."

Taken from: http://nutblocker.com/skjervoy-reveals-his-plo-6max-top-10-or-25-players-list/