[PL20] - Problems playing vs maniac in 3bp
[PL20] - Problems playing vs maniac in 3bp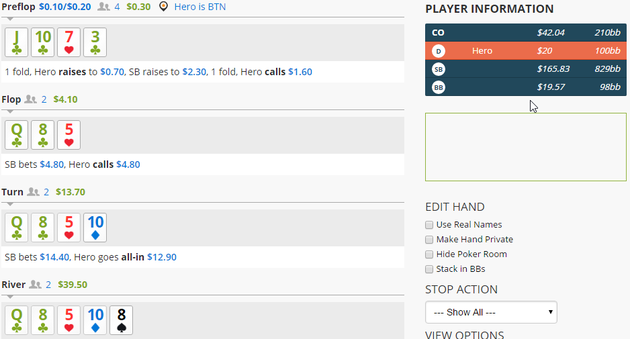 Reads:
Vs a 99/47 w 50% 3b over 76h. Cbet F overall 95%. Cbet in 3b pot 90/100(4)/100(1)
Thought process:
P: Semi-connected hand 3 to a suite, not sure how good opening this wide is when there is a maniac with high 3b% in the blinds, but all in all I do want to play a lot of hands vs him so I decided open it.
F: Flop GS+FD. It already feels bad to call vs pot bet with weak draw but vs his tendencies I need to defend I think.
T: I pick up weak sd that doesn't help + 2 extra outs for trips that are probably clean.
Question/Wonderings:
1.) Maybe pre is already a mistake.
2.) I am pretty torn between just calling flop or shoving otf, because of how wide he is. I expect some FE??
3.) As played I think I definitely have better hands ott, that could call and that don't block his "bluffing cards".
Thnx!