PLO coaching
Posted by
koky
Hello everyone!
I wanted to open a coaching thread for a while now, and just saw cassman97 opened one 2h ago so i got motivation to start one :)
https://imgur.com/a/TstLCX6
https://imgur.com/a/TOMcK3B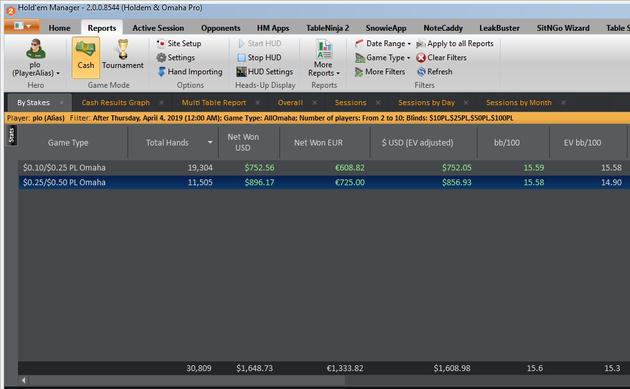 Last one is just April 2019 so you can see that im still crushing and you dont have to be worried about my game being outdated.
All the hands were played from 2017 until today and 99% of them were played on Pokerstars. I usually play 6-7 tables
Started playing plo in 2016, started on plo2 and moved to plo25. In 2017 i was in a coaching for profit deal and it was a great experience. Although i didnt move up much i learned how to think during hands, think one street ahead and my game became much better with my coach.
I dont use solver and i used PJ and PPT a little bit when i started coaching but decided that i learn much more trough playing, reviewing and asking my coach a bunch or questions about spots i wasnt sure about.
I also played a lot of Live PLO so if everyone looks for a live coach here i am :)
pricing:
1h - 65$
10h - 500$
CFP
For people that cant afford coaching i am offering a long term coaching for profit deal. Conditions depend on which skill level you are, what stakes you play and how many hands can you play in a month. Even if you are breakeven on plo5 i might take you if you are willing to put hours in learning and playing :) So every struggling microstakes player is welcomed!
If you are interested in Coaching or CFP send me a message and if you have any questions feel free to ask here in the thread.