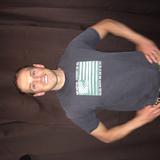 Coaching
DRLuck3 Coaching Program


(1) Individual Session-- $750 USD/hour

We will convene over Skype and/or TeamViewer and review hands or theoretical information of your choosing. I will give you as much information and help as I can squeeze into an hour and you are relatively in control of how much time we spend on each hand. If you feel you've gotten enough out of a hand we can move on as quickly as you can get another hand up on the screen. We can discuss any elements of theory you wish and the more information you can provide me on which avenues you want to explore ahead of our scheduled lesson, the more prepared I will be able to arrive for our session. I would advise that you come prepared with specific questions that you want answered so as to best use your time. I would also recommend that if you work with a solver, you have the solutions to these hands prepared ahead of time so that we can discuss the merits of using the solution strategy in your games and possible deviations we might want to make from those solutions.

(2) Database Review with One Hour Lesson Prepared by DRLuck3- $2000 USD

You can send me your database (up to 500k of your most recent hands) and I will comb through it and search for areas where I think you can improve your game quickly and easily. I will prepare a one hour lesson with specific information, examples of your mistakes, and practical solutions that should allow you to quickly increase your playing EV. I will let you know ahead of time which areas I have targeted for improvement so that you can compile questions you might have when we review the material.


Package of 2 lessons- 10% off

Not sure what to study? Not sure when you'll have time? I've prepared some lessons complete with voice overview for you to use in your own time--- Inquire for pricing


If you are seeking something you don't see above please don't hesitate to
shoot me a PM. I'm open to possibilities.