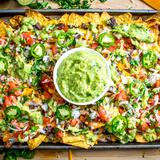 Clicking buttons
A few months before I started this blog, I asked my wife (fiancee at the time) if she thought if she was okay with me taking 200 euro out of our savings account to play online poker with. She stared at me for a second. "I don't know,' she replied. "I just don't think we can afford it right now." She was right. At the time we had just moved because our previous landlord went bankrupt. She was still in college and I just started teaching. We didn't really have any money and the money that we did have we desperately needed for our wedding. I had to swear the money would be back into the savings account exactly one year later before she eventually (and reluctantly) agreed to let me deposit the money.
Lately i've been thinking a lot about that conversation. At the time, all I could think about was getting better, moving up and playing at a higher level. I worked full-time as a teacher and during the nights I spent my time studying all the material I could get my hands. The weekends I allowed myself one night off, the rest was packed with playing and studying. In the beginning I struggled a lot. There we're nights, around the time I started this blog, where I had lost and felt like giving up. It was hard. I remember numerous nights where I just stared at the ceiling of our tiny bedroom, asking myself if I'd ever be able to beat the micro's. The only thing that kept me going was my ambition
Now I'm at a point where I don't know what is next. I'm making more money clicking buttons online than I make at my job. But do I want to 'just' click buttons all day, every day? I'm not sure. I don't think I'm made for that. I love teaching and the fulfillment it gives me. I love the interaction, the a-ha moment when the student gets it. I love playing football with the boys during lunch breaks. I don't think I'm ready to give that part of my life up for just playing poker.
Right now I don't know what's next. I'm reducing my hours at work so I'll at least know what it's like to go semi-pro. I don't know if I'll ever go full-time pro thought. Maybe, at some point, I might get into coaching, so I can combine my poker-knowledge with my teaching skills and help others. I think I'd like that. But for now, i'll just stick to clicking buttons.
I'll leave you guys with my very first hand at 500nl.
June 28, 2020 | 10:05 a.m.