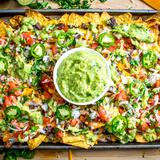 Can't Hurt Me
The last few weeks have been the most exciting times since I've started this journey. Honestly, I don't think there is anyone that's ever had such a blast losing as much as I did. It's weird, I'm in a place where I feel almost complete acceptance over the fact that there are infinite things that are outside of my control. I think the most important change I've made over the last year is trying to take full control over the things I do have control over and that makes it easier to surrender to the things that I don't have any control over.
I'm currently reading Can't Hurt Me by David Goggins and something he wrote really resonated with me. I don't remember the exact phrasing, but at some point during his training to become an navy seal, he hurts his legs significantly. He tries to continue, but on top of being on the toughest training in the world he is now injured as well. Pain is everywhere. He thinks about quitting, but he decides to hold on just a little while longer. He reframes the pain he's feeling as just another obstacle that has to be conquered. After a while the pain slowly fades away. Throughout the rest of the training the pain comes and goes in waves, but he pulls through. Eventually he felt like the pain was pushing him forward, rather than holding him back. 'I'm fucking doing this hell week while being injured and I'm actually capable of getting through this'.
I won't compare the pain of losing at poker to doing a navy seals training on what turned out to be two broken legs, but something in this story resonated with me. Right now things are not going my way and this would have been something I'd feel discouraged by. Like I mentioned in my previous entry, there we're many times where I'd just be pacing around the living room asking myself when this all would stop. For some reason now it's different. I haven't lost more than this ever, yet I feel like this shit is only driving me forward.
I think being able to reframe downswings is one of the most important things a poker player can learn. I'm not saying you should deny the emotions you have when shit starts hitting the fan. Don't deny your emotions, accept them for what they are. If you feel hurt, feel hurt. Take a deep breath and tell yourself: 'It's okay to feel hurt right now. It's okay that I get emotional over this. It just doesn't define the actions that I'm taking.' In Goggins journey, he didn't try to pretend he wasn't hurt, but rather he accepted that he was hurt and realized that that wasn't just a negative thing, it was also an opportunity to prove how tough he was.
That's how I feel right now. I still get annoyed when I lose yet another flip. I still feel the pain of booking losing sessions. But at the same time there's something empowering in getting punched down hard and standing up again.
Oct. 22, 2020 | 8:59 p.m.