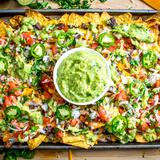 Let's recap
At the beginning of this year, I set some goals for myself. The most important was beating 10nl and 25nl. The first few months I struggled. I felt like I lacked direction. I had the energy, the time and the determination, I just didn't know where I was heading. I studied actively, watched videos, took notes, but still I felt like something was missing, hence the title of this journal. I came to a point where I realized I needed help. After reading Saulo's blog, I decided to contact him to see if I could get coaching, but given the fact that I still pendled between 10nl and 25nl, I quickly came to realize that I wasn't going to be able to afford him. So I explained my situation and asked him for advice. Generously enough, he took the time to give me just that and a little bit more. And it changed my trajectory completely.
End goals
For a while, I didn't have a clear end game for poker. And as a struggling microstakes player, there's not much more to fantasize about than getting yourself to a point where you are actually winning. For me, looking beyond that seemed pointless. Now that I found direction and the results are getting there, I can allow myself to look past the micro's. I know I still have a long way to go. I'm nowhere near where I want to be. But seeing the progress I've made, I can finally admit to myself that some day I'd like to wake up and see if there are any games running at 500nl+. It's still a long way, and maybe an endless one, but the last few weeks I started to realize that if I keep working hard, if I keep improving, it just might happen one day.
Moving up is hard
After moving up to 50nl, I found myself struggling again. I ran bad, but the games are tougher as well and it took me a while to adjust to the higher stakes. Now I've settled a bit and I feel way more comfortable. And even though the results are still not very good, I remind myself every day that learning the maximum every day is way more important than winnings this month. That's also why I've applied to two CFP-programs (PokerDetox and BRPC from Saulo and Zinhao). Both seem like a good fit and even though I realize getting accepted a longshot, I feel like it's the right path for me now. Let's hope they feel the same way!
Nov. 12, 2019 | 6:08 p.m.