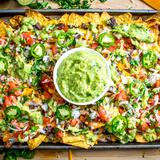 Scheduling 101
Over the past year I've had to balance the grind, with coaching and a full-time job as a teacher, which at times was challenging. As someone who has lacked structure and dicipline for most of my adult life, it took a lot of falling down and standing back up again before I found a routine that worked (sorta). In this article I'm outlining some lessons I learned the hard way.
Allow for time off
Time has been my most scarce asset since I started to take this poker thing serious. When I started on stake with Detox a little over a year ago I was working five days a week and often felt destroyed when I got home. In the weekends I had at least one social activity, leaving very little time to study and grind. I forced myself to study for an hour after work and then play 3 hours. I barely took time off and when I tried to do nothing but watch Netflix for an evening, I often felt stressed because it felt like I was wasting valuable hours on something that didn't help me in achieving my goals. As it turns out, I was making all the basic mistakes that somebody eager to reach high stakes is bound to make at some point; I was burning myself out. Essentially I was taking a loan out on future time. Around November I started to get panic attacks. I would walk in the grocery store and started hyperventilating. I'd get dizzy in front of my class. In the end I had to take two full weeks off and it took me till mid-way through January when I felt like I was able to pick up the pace again.
The first and last hour of the day are yours
One of the other big changes I made over the last year is going to sound very counterproductive, but I think it may have been the biggest upgrade I made. During the first and last hour of the day, I'm allowing myself to do whatever I want. I don't need to do anything! In the morning I wake up, drink coffee and read the news for the better part of an hour. I eat a little bit and exactly an hour after I woke up I'm plowing up the stairs to get behind my computer to study.
Now you may think: what a highly ineffective use of time. But for me it works. Prior to doing this I'd plan to get started 15 minutes after I'd wake up and sometimes I'd do this, but other times I felt so tired that I just kept sitting (and sitting), until after an hour or two I'd finally crawl behind my pc, feeling super stressed because (again) I hadn't sticked to my schedule. Now that I'm allowing myself to chill a bit, I'm actually way more consistent.
The last hour of the day I usually fill with listening to an audiobook. And even though I really like playing poker, there are often times where I'm in the last two hours of my grind and I'm looking forward to that moment where it's just me laying in bed with my earphones in, totally relaxed, not a poker-related thought on my mind.
Choose one thing to focus on
It used to be that I'd come home from work, cook dinner, eat, study for an hour and then play for 3 more. While it may seem like it's effective to stuff your schedule full with little bits and pieces of everything, often times it's better to compartmentalize a bit and focus on one thing at a time. Right now I'm working in 4 hour blocks. If I'm grinding, I'm grinding for 4 hours. If I plan for study related stuff, I make sure I get in 4 hours. That way my schedule feels less fragmented and it gets a lot harder to skip entire segments. It's also a lot easier to plan breaks when you are taking the breaks at the same time each day.
Sit down whenever you're supposed to sit down
As poker players we have the luxury to choose when we want to play our session. There are players that like to wake up early in the morning, get a work-out in and then play a 9-to-5 type schedule and there are players (like me) who like to play during the nights, when everyone else is sleeping. This luxury comes at a price: it's very easy to postpone the start for 'just a couple of minutes'. And the weird thing is: whenever your starting time is not fixed, it seems like every night something important pops up right before you're supposed to sit down and play. It took me a while before I realized that if you want to play poker for a living, it's probably good to be at least disciplined enough to start on time. Right now there is rarely a session where I don't start at exactly the time I was supposed to start. No excuses.
April 20, 2021 | 1:47 a.m.