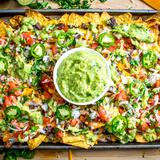 SHAPING THE PROCESS
Things have been pretty intense. My goals were a little too ambitious. I especially underestimated the time it took to review the 74 flops. The first boards I reviewed extensively, also looking at our strategy on various turns in different branches of the three. After a while, I realized I had to keep it simple. Now, I'm almost finished and I have a base strategy for in position on all 74 boards. I suspect however that I'm going to need more time too evaluate the results for the 'SB vs BB' sim, because there will be a lot less rangebetting and a lot more mixing going on. I still like the way of studying though, so that's good. Also I'm going to play 3 tables instead of two from now on.
RESULTS
Videos watched: 8
Hands played: 5.889
Net won: -$8,84

NEXT WEEK GOALS
- Play 10.000 hands
- Watch 7 videos
- Finish reviewing 'BU vs BB 74 flops' sim
- Run 3 extra 'SB vs BB' scripts in order to speed reviewing process next week
- Study notes on videos bij Julian Kopansky on underbluffing and overfolding.
March 4, 2019 | 6:29 p.m.