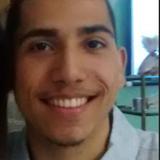 Saulo Ribeiro
2506 points
A few thoughts
Decided to make this post because there is a lot in my head and hopefully I can organize everything by writing.
I've been doing a lot of MDA lately. The study has widen my vision over the poker industry tremendously, not only in terms of strategy but it allows me to better predict stuff like the longevity of the games. It's amazing to me how:
1) I still have SO MUCH to learn, even after spending hundreds of hours in research;
2) People are extremely exploitable everywhere
3) People are NOT aware that they are extremely exploitable (regs included)
4) And things will stay that way for a long time because no one is doing what it takes to acknowledge the previous 3 points
There is this GTO paranoia in the industry for like what, 3 years now? And yet, if I had to make an analogy, 99% of poker players in 2018 are as far away from optimal poker as a fat 70 year old is from perfoming at Cristiano Ronaldo level in football. Or a turtle from running at Usain Bolt's speed. It's like really really really far.
And on top of this, you have an industry that still doesn't understand how to approach poker in a meaningful way. I'm gonna give an example that will illustrate what I mean.
A lot of thinking poker revolves around the concept of 'Hand Reading'. So based on my opponents actions, I will estimate a range of hands that he could likely hold, and then, based on my guess, I will take whatever I think is an appropriate counter strategy. But what 99% of the people that play poker don't realize is that this is an extremely poor and inefficient decision making process. There are so many ways for this to go wrong:
1) Your guess is totally off because your opponent doesn't perceive the game the way you do, and this is a problem because people do hand reading (most of the time) by projecting how they would play the hand and they expect their opponent to behave the same way.
2) Your guess is totally off because you are using some basic logic to assing a range to villain (like medium hands get checked, strong hands get bet), when in reality he might not be operating under any logic whatsoever, and might be doing the exact opposite (betting medium hands, checking strong hands)
3) Your emotions during the hand might make your 'hand reading skills' even worse by introducing confusion, anxiety, fear that ultimately cause you to rationalize towards the option that satisfies themselves - you will rationalize towards folding if you have fear of failure; you will rationalize towards being over aggressive or calling station when anxious.
4) You have believed a high number of biases that the industry has been propagating over the years, wihch MDA shows are totally incorrect. So during your 'hand reading' process, you assume things such as 'recreationals are passive', or 'people don't turn pairs into bluffs'.
Poker is extremely complex, and yet people approach it like complete amateurs. Its like they try to be a mathematician by daily memorizing whats 2 + 2. Obviously thats fine if you are playing the game just for fun and have no intentions of getting better or learning. But this is professionals I'm taking about. Players that have been doing this for years. People that are making large investments in uncertain spots on the river based on arguments like "Im at the top of my range", or "he NEVER checks XYZ hand on the flop so he has to be bluffing here".
Which gets to my final point: no one cares. There might be like 10 regs around the whole world that are treating poker the way it should be treated. The rest simply doesn't care, and will continue not to care no matter what happens. Either because they are lazy, or not capable of accepting that they have been doing it all wrong all this time.
The future of poker is still really good imo. Today we have the tools that didnt exist before, and we can use them to maximally exploit 99% of our opponents, and they wont even realize or care. Eventually the closed markets will reopen again. The prejudice towards the game will lower over the years, allowing more people to get introduced to it. We have honest and hard working people trying to provide better and fair platforms for the game, like Mr Phil Galfond and his team are doing, and this is 2018. The list is big...
If you have been playing this beautiful game and have been concerned about the negativity towards the profitability of the games, I assure you: if you dedicate yourself, there is no way you can't make a comfortable living out of poker.
Sept. 9, 2018 | 5:25 p.m.