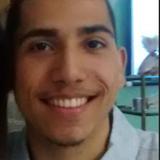 Saulo Ribeiro
2520 points
Sup everyone.
I will be playing the BSOP Millions this next week, its the biggest tournament series in the world besides the WSOP, and I'm selling 60% of my action, of which I already sold 21%.
Here you can check the all the info about the tournaments I want to play, their respective buy-ins, etc. The series starts in a few days.
Send me PM if you are interested in making an investment.
Nov. 26, 2018 | 4:11 a.m.