I know you are not big on solver strategies but I thought we could use it to highlight the point that certain hands juts works better as bet and certain works better as check. When you have both hands that clearly wants to check and clearly wants to bet we have to split the range to not commit a large mistake with a part of our range.
For reference let's look at "GTO" strategy as a baseline: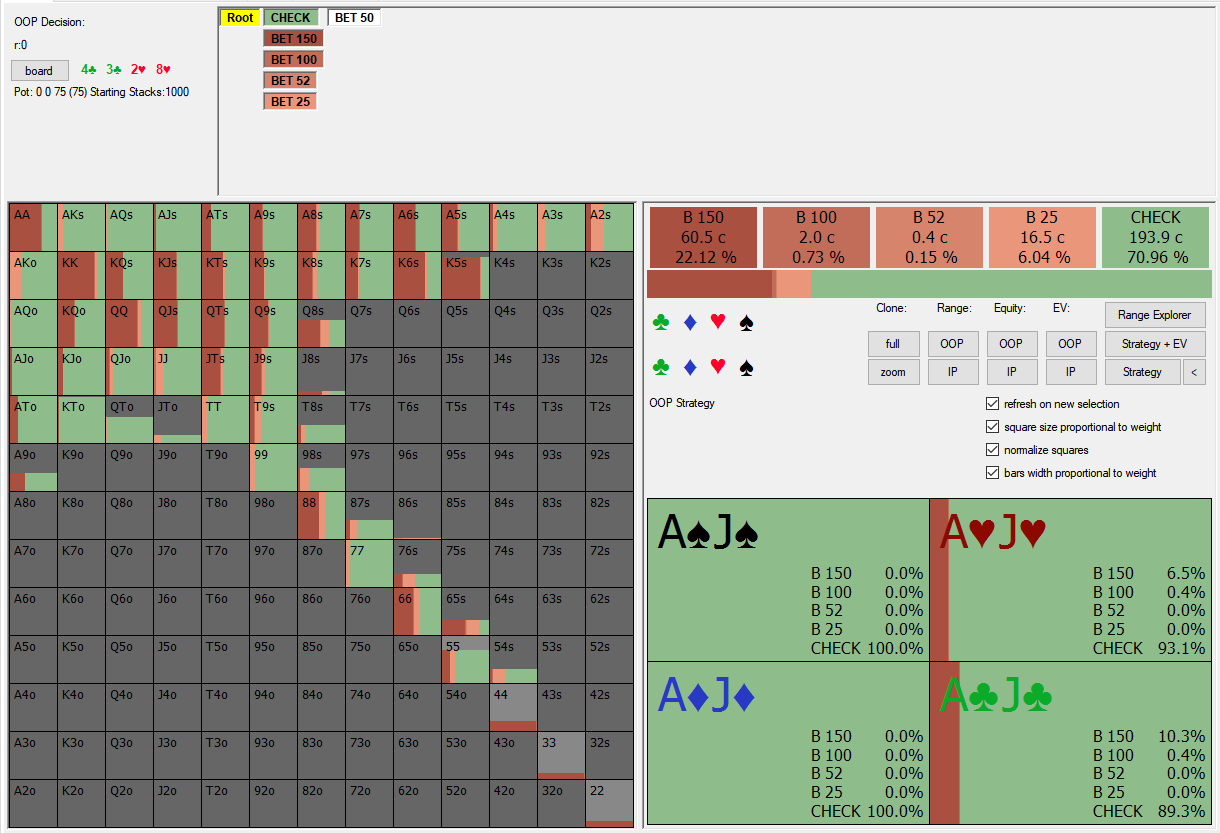 So it's basically a very polar approach with big size because the boar is great for IP (used preflop range from DB for IP caller, weak reg alias).
Let's simplify the tree to 75% pot or check to see which hands are clearly better bets or checks for a "standard" size: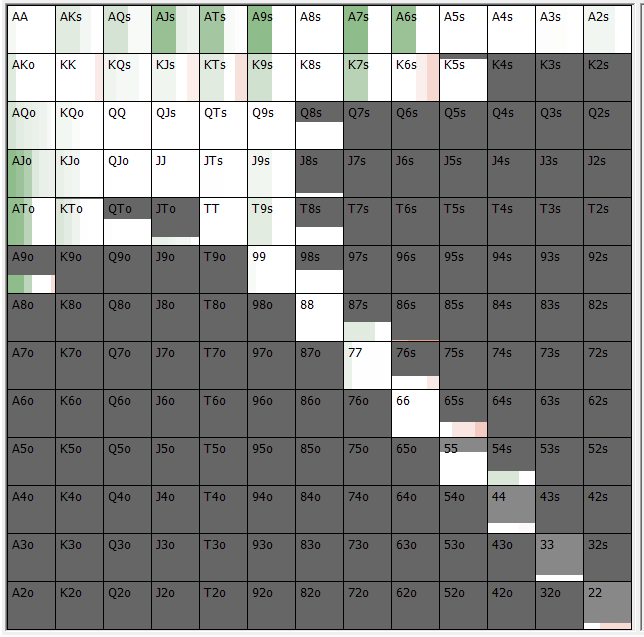 The green parts are the hands that strictly prefer to check. Those are unpaired hands without a FD or a high FD blocker (typically blocking A or K high FD). All the lower FDs that check (not paired or A-high) always XR after checking and EV as XC are much worse than XR for those. There aren't actually any value hands except for KhKc that is much better to bet than check but sets and AA always goes for XR after checking.
All of the above assumes that IP underfolds compared to what MDF formula would give. Frequencies against 3/4 pot which according to MDF formula would required a fold 3/7th of the time (about 42%).


In practice, we can see a fold frequency that's even higher than 42% and then a strategy of just betting a lot without having a hand with good properties can be fine.
Oct. 19, 2020 | 2:06 p.m.