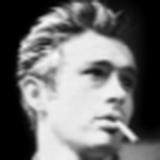 Insightful post, Phil.
As someone who plays ms-hsnl cash I can say that I definitely relate to some of what you said with regards to players coming over.
I love the idea of RIO, and definitely, want to play on your site at some point soon. The main thing holding me back is the lack of games at the limits I play (in addition to limited deposit options for my country).
HHs being downloadable/importable to HM/PT for review/progress tracking is also extremely important.
The software overall looks great (though table/felt colour options would be nice) and splash the pot is an awesome idea that I look forward to experiencing.
With that all said, those few issues are still making it difficult to justify the process of moving money on-site. I'm sure there are a fair few players who are of the same opinion, who have the client downloaded, and are interested/willing to put some serious volume in on RIO once those issues no longer exist.
Ultimately I think that the overall product looks great, and I really look forward to future updates down the line.
April 1, 2019 | 8:25 p.m.