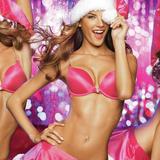 For the record: I think it's fair to ask a coach about his results. I think it's fair to ask a coach about his past results. I think it's fair to ask students of said coach if they are happy with the coaching he has got. I think it's fair to question the price and value of content. What I don't think is fair is to come into a coach's journal/blog and completely derail it from the intended purpose of the thread. Someone mentioned cherry picking students results to show and how that's not fair and transparent, yet at the same time cherry picking my results as some sort of proof of poor coaching, talking about how poor my thought process is from a video that was recorded in either late 2015 or early 2016. My thought process was terrible, it still needs work (I think that is what we are all here for - to improve our thought process). I was a mental game train wreck, now I like to think I am just a mental game fender bender. Again, it doesn't seem fair to take my failures as a player and lay them on Nick, the improvements I have made in poker are huge, the improvements I have made in my mental game are even bigger if it was possible to graph mental game before and after I would.
Let's get back to coaches and results for a minute. It is getting harder and harder to show proof of results, the community is cynical, (with some reason imo - fake graphs are real) but beyond fake graphs, you can't even data mine Pokerstars Zoom anymore (at least to my current understanding, again I have not played on Stars since Black Friday), there are sites that don't even produce HH's. But it is still fair to ask a potential coach about his results - I wish it would be done somewhere other than a coach's journal. Maybe start a thread "Are Nick Howard's coaching packs worth the money" or something similar. It's going to continue to get harder to get rock solid proof of any coaches results moving forward, imo. So I think we should try to find a better metric of a coach's ability to teach, the first one I would use is to ask people that have been coached what they thought of the experience. Don't just post Russian ptr graphs of mostly old hands and say "see he can't coach" - Nick has addressed his results on stars, he doesn't hide anything - he has said "I wasn't very good then" - then he posted a more recent sample on hsnl bovada but that's also not good enough for a lot of people, well I highly doubt Nick is going to go jump in Pokerstars games with the sole purpose of putting out a recent sample for Russian ptr, so what can you do as a potential student to know if a coach is right for you? Well, you can start by watching a coaches video library and get an idea of how he thinks and approaches the game, and also if he has been around long enough, how his thought process has evolved. It should have evolved, I think we can agree on that. What originally drew me to seek out Nick as a coach was he was making posts in the forums, he was asking about hands and lines.....in short, he was a coach who I saw as trying to get better and better, I liked that idea, I liked the idea of having a coach that was going to stay active and seek out advice to expand his knowledge, that would mean when he got better as a player, he would get better as a coach - that was just what I thought.
Anyways, we are RunItOnce, we are better than twoplustwo - we should start to act like it again. 15 months ago I shocked someone with how poor my thought process was, I didn't hear about this until today. There was a time when RIO was a place where if someone thought your thought process was poor they would respectfully try to help you improve (maybe this is just a "Rosy Retrospective" on my part) but I wish we would go back in that direction. Go ahead and make an "Is this coach worth that money" threads, ask the coach to produce receipts, if he doesn't play on stars and you are jaded by past scandals that you don't trust hm2 graphs or that coach plays on a site where even hm2 tracking is difficult then ask (in this hypothetical new thread) for past students, past purchasers of products (preferably someone who didn't get a bootlegged version of product) what their opinion is, you can even ask to speak with the coach if you want (coaches are busy people but if your interest is genuine and your motives are just to make sure your money is being spent well, that coach should be able to make some time for you at some point) if your not satisfied with what you get out of this process, then move on to the next coach on your list. I think the only thing that can be said from this discussion is: Don't get coaching from arizonabay, he is nowhere close to being able to teach you how to win @ poker, he has too many flaws to correct in his own game - which I am trying to do and will always try to do, growth as a player and human has no end game, you just try to do better today than you did yesterday. You might not be happy with my improvements, but I am, I am excited about the future and my life for basically the first time ever (not counting that one magical summer when I was 19 and took LSD for the first time - that was exciting and the future also looked bright then, the difference between then and now is: I am excited about the future and it's not a side effect of any drug). (Also someone could make a point about how I can't keep my word.....I have now made 2 posts since my "last post" - I would like to be a part of the RIO community again, I want RIO forums to be a place of hope and a place to go to improve, not a place where you get flamed without constructive advice - please don't give me that advice in this thread though :) let's leave this thread for Nick to drop posts and advice, and for positivity, please make a separate thread about coaching products - and please talk with other students of Nick's as well, you know my opinion but my results don't reflect well on Nick but that is on me, you can choose to believe that or not. I have even spoken with Nick a while back about that exact thing, about how I didn't want my poor results to hurt him.....looks like I was correct at least to some but I have spoken with many of the guys that have gotten Nick's packs and the overwhelming majority are really pleased.
I got to end this rant, and I really hope this is the last time I have to address anything like this in this thread and we can move on to better things here and move the discussion of value to another thread, it probably deserves another thread anyways. Maybe we can turn this into something positive and find a better way to vet a coach before actually spending the money on a coach, not just Nick but ANY coach you are thinking of spending additional, hard earned money on.......ouch, shit I just slipped and fell right off my soap box. I think I have completely spent my 2 cents worth (I am probably severely in debt to the rants bank now).
May 26, 2017 | 2:50 a.m.