Looks like I messed up the first image, here it is.

May 2, 2019 | 11:10 a.m.
Hi, thanks for a great video señor Pastor.
Your HUD actually convinced me to change to PT4 after a lifetime of HM2 use, impressive!
I have a few questions about PT4 terminology. After extensive googling I'm still a bit confused.
Is it how often one 5bets+ after 3beting an EP open?
You also have a stat called "Steal Turn" on your fourth row, is that a combination of river probe and turn float? (that is what google translate told me after reading a spanish forum xD)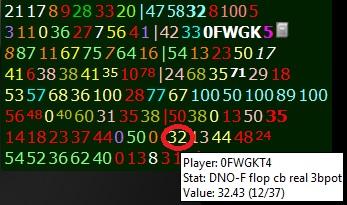 Looking forward to your next video!
May 2, 2019 | 11:08 a.m.