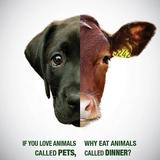 we might prefer having the Ah instead. cos this completely unblocks IP's bluffs (he can always bluff Jh/Thx combos, such as J9o etc, but will never bluff any Ahx combos) and will thus increase our fold equity when we jam.
also, if we are to raise non all in, then we can also get re-bluffed occasionally if he over values his Ah blocker. this is a small factor, but i think still a relevant one. definitely at deeper stacks it is anyways. tbh i'm unsure if we simply jam all of our flushes, or have 2 sizings otr- one for weaker flushes and the other for stronger ones. cos i think by the river, IP is probably not even able to bet 2 pairs for value, with perhaps even some hands such as AA doing a poor job blocking bluff catchers and unblocking flushes for the bb. i'm unsure though, perhaps all sets are still able to v bet. but even if IP bets all sets+ for value, that doesn't mean a hand such as 54hh is able to value jam. which is why i kinda thought we may have a smaller sizing, to get calls from some frequency of sets/straights without a heart etc and not just jam and allow him to fold these hands and only call flushes himself, or JTo with a heart.
kinda rambling at this point, but just thinking out loud. guess the only way is to sim the hand otr, but i just finished grinding and its 1am so i am not in the mood to do so haha :P
Nov. 15, 2020 | 12:59 a.m.