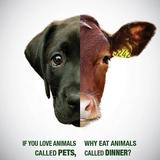 thanks a lot for the kind words RunItTw1ce and i will be sure to check that David Goggins video out!
Your habits seem very similar to mine in terms of grinding, studying, gym etc. I supposed it's common for a lot of people, which is why your journal is so good! A lot of people can relate to your struggles but also get inspired by your crushing win rate.
tyty. yeah i just try to include things i do on a daily basis, and i have noticed that others itt have picked up on a couple of my habits whilst reading this (such as the cold showers, meditation etc). so that's good, because these kinda practices are not only beneficial for poker, but also for life and for our overall happiness.
1-yes you are right about using those words, but really i have no huge motivation for rushing this challenge and completing it asap, hence why i am somewhat non-committal on the time span. i want to enjoy my life as well as grind, so on many days i don't really care if i take the day off at the expense of grinding.
"I've always been lazy" as an excuse to keep being lazy
i'm definitely not lazy. there was probably just some kind of misunderstanding there between what i said, and what i actually meant. i may have said that i was lazy on a particular day or something, but in general i am productive pretty much every single day. i get some form of exercise in, usually either study or play, do my meditation etc, have my cold shower. could i be more productive? of course. but is the end goal to simply be as productive as possible, or to enjoy your life and the freedom that working hard enables? this is, of course, a personal choice, and i choose the latter.
2-
I think whatever activity you are trying to do that you should make goals for it
yes with regards to exercise, i agree, to an extent, with what you are saying. in reality i do not think you need goals to exercise, because the primary benefit for exercising is for our overall health and wellbeing, something that is completely independent of achieving some preset goal or aim. i would say the i exercise primarily simply to be healthy, to be in a good mood and so that my poker benefits from that good headspace i achieve. do i want to improve on my runs, at the gym etc? sure, but to me, it doesn't really matter at all because there are no real carrots or benefits i get from achieving a quicker time, or lifting more etc. where as with poker, if i move up in stakes, i can earn more money, and thus i am able to save more money towards a house. so my main aim at the moment is poker, all other things are merely towards this, or aimed at improving my overall happiness levels. i am extremely competitive, but i want to channel this to the most important areas of my life, and that would be poker, not running or weights. it's the same with my hiking. do i hike to beat my previous time walking the other mountains, or do i hike to enjoy some time outdoors, to spend time with friends and to detach from poker and technology etc?
so i would say that we should be aware where we are expending our competitive energy. as poker players, we are wasting a lot of it imo if we focus on too many meaningless things that do not benefit our bottom line in any way. of course this changes completely if you are a professional athlete. in that instance, all of my competitive focus would be on improving my times/lifts etc. but lifting 5kg more doesn't mean i move up in stakes, or increase my hourly. studying more does.
3-
What I learned from this sleep doctor video is STOP TRYING TO BE SOMEONE YOUR NOT! Accept the fact you are a dolphin and build your schedule around that. There are 24 hours in a day
i agree, this is very good advice. i should probably just accept that i am not really a morning person, but i can still be as productive, if not more, than the majority of people during the hours i am awake.
the issue with playing during those hours you outlined is that the games are not very good, often with the 500z pool being very small, and not many reg tables running. so that's kinda how i can't grind during the day, as i don't play on any other sites other than Stars (though i'm trying to get on to GG atm).
i mentioned in an earlier post about how that strict scheduling just doesn't appeal to me. i enjoy the flexibility of poker, so i do not want to voluntarily opt in to the rigidity of a daily work day/week. usually i get most things done during the day that i set out for. could i get more done? of course i could. but then again, would i even be enjoying my daily life? probably less so, because i would feel much more restricted. i realise this works for some people, because as you alluded to, it allows us to have more time off in the evenings etc to watch sports or whatever. i'm not closed minded though, i have tried this in the past, writing down what i have done each hour, planning out a schedule etc, but it wasn't for me. it seems like it works for you though, which is great. as Jock Willink says 'discipline equals freedom!'
One last question in terms of volume how come you don't drop back down to 200NL? Less stress and can put in more volume as players are going to be weaker. You could probably 4 table 200NL and 2 table 500NL? Play like 6 zoom tables? You would easily meet any type of volume goals you have. I know volume is not really a goal as you want to beat 1kNL and 2KNL. But just a suggestion.
yes that would be a suggestion if my sole aim was for volume, but i would make less money opting for that strategy. basically my WR would need to be >2.5x what it is at 500z to ever bother going back to 200z. and lets just say, that probably is not possible haha. volume when i'm grinding is not a problem, unless i am opting to merely play regular tables, as i am capped at 4 on Stars. this is why i want to get on to GG, so i can play more 1k+ tables and then look at cutting out 500z.
In terms of improving this journal I would suggest adding more pictures. Maybe a map of where you hike, pictures of the gym, different foods your eating or places you are visiting. Also with the HH maybe put them in a replayer instead of a HH format? That way the viewers don't see what the other person has until show down? Do you use PT4? Can always export the video into replayer format and share the link.
thanks for the suggestions with regards to how to improve the thread, i was considering adding pictures of my hikes etc, so i will do so in the coming days/weeks!
i originally started off posting photos on my graphs itt, but people said they couldn't see them properly as they couldn't zoom in, so i switched to the links instead. i'm just gonna stick with them tbh, cos i don't really wanna leave my results on here forever anyways.
please don't bother reposting my screen shots back on to here though, as i am already sharing a lot of info and i'd prefer if they were just all in one place, not getting re shared on here and zoomed in on etc. otherwise i'll just stop sharing the graphs.
obviously as you just found out about my thread, i don't mind replying to a longer message, but there is no way i can keep replying to this length of message in the future cos its far too time consuming (probably took me 30 mins+ to type this all out). cos i gotta type out my daily updates etc too, and reply to other comments, which takes a lot of time and i'm only just doing this for fun.
lastly did you ever rank top 5 500z players or still giving it some thought? Don't remember seeing you list them.
haha nah not done this yet, i am still considering whether to do it or not. i might take a note of the better players and then come up with some sort of list. whether i publish it or not though, remains to be seen haha.
Good luck this week
tyty, you too!
June 8, 2021 | 2:21 p.m.