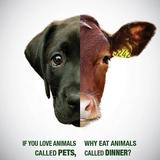 Juan Copani yeah agreed. but i think that cash game players have a pretty big edge post flop, especially on the latter streets as mtt players don't play turns/rivers too often given the shallow stacks and low spr's post flop, as well as a bunch of all in preflop jams.
however, i don't think mtt's/cash skills are that transferable unless you work on the other important aspects of each game type. for example, like you said, we probably make too many icm mistakes and don't have a very solid preflop game at shorter stacks. also x raising frequencies/combos vary drastically when 20bb deep compared to 100 bigs, so it's tough to know what hands you should be raising when you oscillate between the two formats.
conversely, many mtt players hardly ever play 100bb poker, and even if they do it will only be for a small fraction of the tournament when the value of winning chips is relatively low EV. Pads discussed this well in his podcast with Bencb, about how doubling your stack in the early stages isn't worth 2x your buyin, so its best to take a lower variance approach when the stacks are deep at the beginning of an mtt. and certain play styles work well in mtts (such as opening insanely wide and blindly cbetting on most boards) but if you take this approach over to cash you are probably now the fish at the table.
so i guess its not which player is better, cos they are both much better at their particular format overall. which is why i don't really bother playing higher than $530 buyins, just don't want to spend time i could be studying cash to study a game type that i do not intend on playing very often, and that has such insane variance. so props to high stakes mtt regs, cos i could never grind with that stress haha :P
June 27, 2020 | 9:42 p.m.