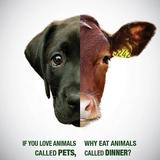 Day 5:
On Saturday it was my Day 2 in the $1k, and it didn't last very long haha. tournaments are a constant stream of disappointment, so the key is to have absolutely ZERO expectations and then you will not be disappointed. this can sound stupid, but as soon as you think 'i am chip leading this tournament, that $50k up top would look really nice in my Stars account' then 15 minutes you are busto. you basically have to be emotionless and ignore the variance, just keep playing good poker and hope that eventually you will run hot enough to bink something. in the past i was culpable of getting too annoyed when i would bust a deep run, but that was my fault because i had started to become attached to the idea of winning it, or getting to the FT. when you are prepared to lose at any moment in a tournament, then this is a much healthier approach and will not lead to frustration when the exit inevitably comes.
i think it was like 30 mins or so in to my Day 2, that i called some random guy's xr and triple off down with flopped pair and rivered 2 pair. i will link the hand in here. the only questionable node was the turn, but he bet so small, i unblocked all bluffs and blocked lots of his flopped value combos. i also rolled medium so didn't think i got to fold my combo >50% of the time. perhaps these guys are just never bluffing this line, especially deep in a 1k, but i dont know this for sure and it seemed like there could be plenty natural bluffs for him to have.
i made a FT on another site, that had $7.5k up top. i was kinda crushing it, gaining chips and like 3/7 or so, but then i got shafted in one pot and got 5th place for $2.4k. i'm not sure if i was up on the day or not, probably at worst break even, but could have been up a little.
Day 6:
Sunday rolled around, and it was seemingly one of the biggest MTT days of the year, with the WCOOP mains running as well as a bunch of other big tournaments. i started my session and was crushing, building lots of big stacks and running pretty hot. however, the thing is that you need to run well AT THE END of a tournament. so whilst its obviously great building big stacks in the early/mid stages, it literally means nothing unless you make FT's and get some wins. the money in tournaments is all towards the top, which is why its so important to run hot whenever you get deep in them.
it was actually insane, because i managed to get in to the $5k main event... for $22!!!!!!! there was some random $22 satellite running, so i hopped in. there were like 900 odd entrants and just the 5 places paid, and i managed to bink a spot hahah. i've won many satellites in my days, but never anything like this haha. it was also the first time that i have played a $5k, which is cool. i think i've played a couple of $2ks, and obviously a bunch of $1ks, but had never got in to a $5k before (and i am not prepared to buy direct in to a tournament that is higher than i will buy in to at cash atm). unfortunately i 4bet jammed JJ in to AKs and lost, so no deep run but it was cool to get in to it nonetheless. all of my deep stacks seemed to evaporate, which is what can easily happen as i alluded to. i was gonna end my session early but i had a massive stack in the $55 main (i bluffed off my stack in the $530 ME and cba re-entering) so i regged a few other tournies. ended up going deep in the $109 7max turbo thing, getting a bunch of bounties, but lost quite a few all ins towards the end and then busted in roughly 200th place. i think i cashed for around $750 or so.
i made Day 2 in the $55 ME with >160 bigs, and i qualified for the $22 Phase earlier this week, which also resumes tomorrow night. i might buy in last minute to the $530 main, but i won't be doing the same in the $5k haha. i have had a lot of fun playing tournaments in the past week or so, and i feel like i am kinda annihilating the field, but not running quite hot enough to get a decent score. my WR this year is just under 17bb/100 EV at mtt's on Stars, but i am DOWN money. go figure. that's what i don't like about tournaments, you don't really get rewarded for your good play like you do in cash games, as its more important to win a few all ins late in a tournament than out play your opponents in more meaningless spots. of course, over the long run this should even out, but i dont play tournaments often enough for this variance to iron out. i think i am down in the past 3 years on Stars at mtt's, despite playing better poker than i did in the period before then when i was winning. all you can really do is play good poker and hope to run well when it matters. i am doing the former, so hopefully i will be rewarded with the latter in the not too distant future :)
anyways, kinda rambling a little now. i'm not complaining, i'm just pointing out that there is no justice in tournaments haha. which is basically why i play cash games instead :D though let's be honest, there is nothing more fun in poker than a deep tournament run. gets those degen juices flowing!
i am supposed to be playing 5 a side tomorrow evening at 7pm which i have organised, but the problem is i have these 2 tournaments. i feel like a dick for pulling out of my own game, but i kinda forgot that it was the final WCOOP weekend and i'd likely be playing some Day 2s. so unfortunately it seems like my wait for a game of 5s will have to go on. i'm not sure if i'll reg a full schedule tomorrow or not, but will just see how i feel.
GG.
btw completely ignore the PT4 net $ won, i don't think it seems to track satellites or bounties so that's a bit of a problem when you win some satellites and play lots of bounty tournaments haha.
Sept. 13, 2021 | 1:04 a.m.