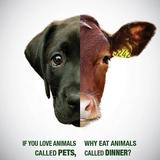 hey, this is not a personal attack in any way, you are a good player and seem like a nice guy as well.
first of all I wanted to clarify the difference between the two levels of memberships; it seems that essential (at least in terms of cash game coaches) seems to be 200z and lower, and elite seems to be 500z+ (roughly speaking.) so when people are opting to pay for the Elite membership, in my opinion they should be watching coaches who regularly play that stake, or play higher. because they are paying quite a lot of money per month, as far as subscriptions go.
the issue I have is that I don't feel these videos are representative of what you actually play. these hands I played vs you in this video were the first hands I had played vs you at 500z in 4 months, and I am in there most days and if not playing then I am observing and I never see you play then either. this is not just specific to you, either. Teunuss, I know for a fact as I occasionally talk to him, is now grinding 200z pretty much exclusively. yet when one of his videos are released, lo and behold it's back to 500z again.
I am not sure whether or not one of the mandates when signing up to be an Elite Pro is that you have to mostly release videos of a certain stake or higher, but if it is then the paying members on this site are being duped to an extent because neither of you guys are regulars in these games and only play them when making coaching videos.
This is not a personal attack, so please I hope that you don't take it the wrong way. but as a paying member i am entitled to my opinion whether it's controversial or not. i know that both of you guys' content is of good quality, but that should be a given on this training site. perhaps dropping both of you back to essential would free up more room for other 500z+ regs to create some content on the site. which would be very beneficial to all involved imo.
no hard feelings, and hope your grind is going well this year :)
May 26, 2019 | 12:06 p.m.