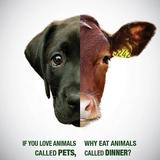 nice video again!
@32:00 with 55 on the river, what hands do you think Huni is bluffing with that decided not to bet on the turn? he raises bvb, and as we seen in the other hand when he limp/called we know that he also has a limping range, so that leads us to assume his raising range is pretty strong and especially broadway card heavy.
so his flop bet is fairly standard (albeit the bb probably has a Jx advantage as you defend all the J9o/J8o which he doesn't iso, so it's definitely not nearly as good as an Ax/Kx/Qx for the sb) and then the K turns and i can imagine this is close to 100% bet for the sb as his raising range contains a ton of Kx, as well as his flopped Jx still being strong enough to value bet, and his other hands such as AQ/AT/QT/T9 etc benefitting from betting ott to force you to fold hands such as low pocket pairs. so when he checks on such a good bluffing card that could (i imagine) be bet at close to 100% frequency, i am very suspicious that he just has some hand that doesn't really want to bet, such as TT/99 or perhaps a weak Jx. i mean his hand of AJ is a clear turn bet, and if anything makes your call much worse because he should never be checking a hand that strong on the turn on a great card for his range when you are going to be doing little betting when checked to with anything worse.
Sept. 21, 2020 | 3:44 p.m.