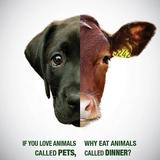 Saulo Ribeiro haha I had no idea that you were an essential coach tbh I just assumed that your content was elite. I think it is perhaps because you are a more recent addition and that when you joined the training site as a coach your main stake was 200z iirc? other guys such as Francesco Lacriola were producing elite level content for a while before they were upgraded, taking time and effort in to making very good videos and then you look at an 'elite' video and it's just a 30 min live play where the guy only plays the nuts and isn't interested in incorporating tools such as PIO in to their videos.
I guess it can be more difficult for the people running the site because they are not professional poker players, and are not grinding every day on Stars and able to see who is playing what games etc. also, it's probably harder for them to judge the quality of the content, because pretty much ALL content on this site could be deemed 'elite' to a more casual poker person. so I guess we have to cut them some slack, to a certain extent.
however, people join this site to become the best poker players they can be, I am not paying $100 per month to be entertained, I wanna get better. imo there are still some excellent elite coaches, to name a few I would say; Francesco, Tyler, Sauce, K-Rab. I also enjoy Dr Luck and Chaps, but I find these videos a little more entertaining than thought invoking. I think because the aforementioned coaches are normally more theory focused. apart from that, unless I have accidentally missed someone out, I think that the others could easily be cut. imo you have to offer something unique as a coach, if you don't then you are expendable and we shouldn't carry passengers just because someone has been a coach on this site for a number of years. as we all know, poker evolves and someone who was crushing 3/4 years ago can be breaking even/losing today.
fwiw, with regards to you, you are at the opposite end of this spectrum where you have moved up in stakes in the past couple of years, and look likely to continue doing so. Patrick Sekinger seems to also be in the same boat, so we cannot fault this 'promotion' imo except that we can just ask for full disclosure of results. cos I've played some hands with him at both 500z and 200z this year iirc. not many, but some.
what I would like to see in a coach on RIO;
1-full disclosure of results, at least once per year (either at the start or the end of the year would make most sense.)
2-a coach who is hungry and wants to learn/move up in stakes.
3-a coach who varies his content and doesn't just spurt out a live play every other week with no effort in to content creation.
that is all I ask. if someone doesn't meet a particular point in this criteria, imo they should be cut and replaced by someone who does.
EDIT: I mean those 3 factors should be what I see in an ELITE coach. I think it's fine if a 100z coach isn't bothered about moving up because he can improve the relative beginners before passing them on to the Elite coaches. I see no problem in this because they have a target audience and are not trying to dupe anyone.
EDIT 2: forgot to mention Nuno as well, he is also one of the better Elite coaches imo.
Dec. 19, 2019 | 11:52 a.m.