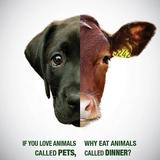 ItsPokaBruv completely agree. I think this line is extremely under-bluffed, and even if it wasn't, does he even have enough combos in his pre-flop flatting range to bluff this line with?? I doubt it. AJo will be mixing between flat and 3 bet pre-flop, i'd say around 50% of the time for each, but he may lean towards flatting this hand 100% of the time because the weakest player is in the bb so he wants to let him in to the pot as well.
as you say, ATo is never gonna lead the flop unless you are some kind of sick GTO bot who wants to have enough bluffs when the turn brings a heart and the river reduces your bluffing combo's even further by giving you a pair and thus decreasing your bluffing combos by 25%, which will not allow you to have a sufficient number of bluffs to get called by bluff-catchers, or even 2nd nut flushes. but obviously this is not the case, because he is a legit reg and regs do not lead 2nd pair 3 ways in to 2 pretty un-capped ranges which both contain a ton of top pairs, some over-pairs as well as some set's and 2 pairs.
so clearly you want to be a little more polarized with your leading range, hands that can't really x call call or x raise but have decent blockers that interact with the flop fairly well as well as can on future streets. you can also mix in some hands like 44 in to this range as well, because sb doesn't want to do a ton of x raising here because:
1-betting ranges are going to be very tight because the pot is 3 ways
2-sb has hardly any nut combos-44 and a little KTs and that's probably it
3-sb has many middle strength hands, so we would have to heavily mix between bet and x with our sets and 2 pairs otherwise our x calling range is going to be extremely weak
4-we have some hands that want to get value on the flop so that it doesn't go xxx but aren't strong enough to x raise, for example a hand like KQ and then we have our draws like flush draws, straight draws etc which don't really wanna x raise either because they would prefer to lead in to a 50% bb calling range and a 45% btn opening range as opposed to a tight c betting range from the button as well as the occasional bb leading range which is also going to be very condensed towards value hands as well as large combo draws.
so I like the sb lead, sometimes though not always. because lets say we always lead AhJx and never x call with it, then when the turn comes a heart and the river comes a brick then we can never have any Ahx bluffs to either OB jam with or x jam with, so villain could exploitably bet/fold all of his flushes if we were only bluffing with our nut blocker or the nut flush (because we have 0 bluffing combos in our x call range.)
so clearly you need to mix these hands in to both a donking range, a x calling range and also a x raising range. although the x raising range would be my lowest frequency play and I would hardly have one on this board, for the reasons I mentioned.
now let's do some math-if villain has 3 combos of AhJx (although this is going to be mixed both pre and post-flop) IP needs 38% equity to call, so we can't have more than 5 value combos otherwise we are under-bluffing. so there A2hh, A3hh, A5hh, A6hh, A7hh and then A9hh. OOP will not have AJhh/AQhh/AKhh in his pre-flop range, because the bb isn't so bad as to start flatting close to 100% of your continuing range, he's actually not much worse than most of the regs. so that's 6 combinations, and you can see that 0human want's to actually have one of these side cards instead of the Kh. Kx7h< will not open pre-flop, so in terms of bluff-catchers that are not flushes then I have to give him immense credit because imo this is the nut bluff-catcher and maybe he identified that he doesn't have any weaker KxXh combos in his range by the river.
so if Flying has his 3 bluffing combos (AhJx) and then 5 value combos (A2s,A3s,A5s,A6s,A7s) then this call will be break even. and both of us were actually wrong. however, that is if he ALWAYS bluffs this hand, he is always going to be jamming on the river if he has the nuts, but he will not always be jamming river with his bluffs because people randomize for bluffs on various streets, and especially on the river so it is pretty much best case scenario that he has sufficient bluffs.
so i'd still fold, and wait for a hand like K7hh, just to make sure we are calling sometimes and maybe once in a blue moon he ends up over-valuing his hand and jamming a Q high flush. and then our nut bluff-catching hands would be 76hh or 65hh, which reduce his value combo's further and would lead him to be over-bluffing is he always bluffed his AJ combinations.
tbh I don't even think we need to continue Humans hand ott, he lead 3 ways and then over-bet the turn, we get to continue fairly tight on the flop and very tight ott, so i'd continue with flushes and sets and then just call my flushes with good blockers every so often otr. this spot comes up so infrequently, so even if we are folding 80% of the time on the river it would not be a problem and you would not be getting exploited.
Dec. 13, 2018 | 6:25 p.m.