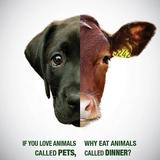 Update:
it's amazing what getting up at a reasonable time and getting outside does for the mood! last night me and my friend had a pretty honest discussion with one another about living together etc. it was good to get it out in the open that i am thinking of moving elsewhere, though i'm still not gonna rule out staying here a bit longer, especially if i keep up my hiking and get travelling again. today we went on a hike along the coastal path, which i have now done sections of for the past three weekends. the walk from Burntisland to Kirkcaldy wasn't as nice as there is more walking on busy roads as opposed to the path next to the sea, but it was still great to get outside and in to nature.
the sea is very calming and getting off technology always does good for my mindset. we walked through some small towns, something similar to what i have been considering moving to and my friend said he probably wouldn't move to one until he is retired as he would probably get bored fairly easily. i thought this was a good point because obviously it's fine when the weather is good and you can get outside hiking, swimming in the sea etc but what about on a gloomy night? there aren't any cinemas to go to, probably not a huge array of restaurants etc either. so i guess there are pro's and con's to living in both a town and a city.
i still honestly have no idea what to do, though i recently found out that i can fly to Budapest without a vaccine. so it's cool that i also have the option of moving abroad again if i wish. i loved Budapest when i visited there a couple of years ago, and have a couple of Hungarian friends too. i dunno why, but i seem to get on very easily with Hungarian poker players haha. it's strange how your personality can randomly suit a certain nationalities people. i don't really have any British poker friends, for example, bar one guy that i know through live poker and my old flat mate who doesn't even really play any longer. it's the exact same with girls, i pretty much only seem to ever talk to foreign ones haha. they just seem much more interesting to me.
anyways, in terms of poker i had only played 4k hands after four days of the week, but after getting in almost 3k hands on Friday (and of course taking Saturday off as usual) the plan was to play around 2k this evening and then just accept falling 1k hands short of my weekly target. however, i had a couple of very good tables at 1k and 2k, so i ended up continuing to play for longer before eventually eclipsing the 3k hand mark and making my weekly target! so that was great after a very slow start to the week. i also crushed it in terms of my results this week, and ran better at 2k as well! i think i am establishing myself at that stake now, and feel pretty comfortable playing there. that was one of my goals for this year, so i am happy that i have started off fairly well so far this year (though there is still a long way to go). i was battling 2k 3-4 handed for a while, before a fish joined the table. he wasn't even that bad tbh, but it was good to get in a decent bit of volume at that stake again.
poker is fun when you run well :)
i think the plan going forward is to take Monday's off, so i will likely do that tomorrow and then get back on the grind again on Tuesday. GG.
good hand on a bad board for range
hero folding 'correctly' before discovering i actually had the equity to call off with my FD lol
Jan. 24, 2022 | 3:33 a.m.