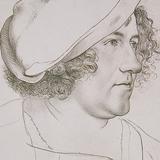 If recreational players would treat huds as a some kind of cheat or whatever wouldn't they just go and play on hudless sites?
Or they just don t play online at all which is probably what happens more often then not. Saying that Pokerstars allows HUDs and is therefore the market leader is absurd. They took control of the online poker market because they did not leave the USA after UIEGA like Party did, had the windfall of Chris Moneymaker winning the world series after qualifying through their site, aggressive marketing strategy and top of the line software. However even on pokerstars cash game traffic is going down, not up.
In a GTO world the HUD should be allowed,
Why is this true? Why would best online environment be where 3rd party software use is the norm? You realize the only reason you need to use a HUD is because the rest of the regulars are using it. It costs the player pool as a whole a lot of $$ and creates an even larger barrier of entry into a game where we should be looking to make it as easy as possible for new players to come in and have a good time. Tracking software has gone well beyond tools like holdem manager and PT4. Hand2Note is just ridiculous when all the features are enabled and this is just what is publicly available.
I agree that buying HH's should be strictly forbidden, as it gives players unfair edge.
You can not stop players from sharing their databases with eachother. There are stables which basically hire data analysts to go through their collective databases in order to find population and player specific exploits. If you are not on their team they are basically colluding vs the rest of the player pool.
this is very likely just as an excuse for a live poker player because it's though to admit to someone that they can't beat games.
Ok and so if they dont want to learn how to use the 3rd party software they should just keep playing live where they are comfortabe? That great, then now you can get your wish and play against only the winning players spending a lot of $$ on the latest tracking software.
June 22, 2019 | 3:56 p.m.