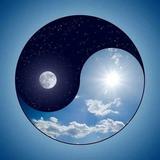 Moderator
Samu Patronen
3360 points
Bet/bet/check line seems reasonable to me, we can shove the river for value on majority of rivers but Tc is not a very good river for us (flushes, QT, JT and AK get there).
In theory we're probably supposed to mix call and fold with AA/KK/AQ againts a river bet and favor calling with combos that have a club in them.
It seems like a close spot to me, I think I'm fine with folding though. Population in general struggles to turn hands into a bluff and valuebet thin on the river. It's also not particularly appealing bluffing spot for villain given that we have a bunch of hands in our range that aren't perceived to fold in general (AA/KK/AQ).
June 24, 2019 | 11:59 a.m.