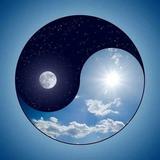 Moderator
Samu Patronen
3699 points
I had a losing day after a long winning streak. I am sure it is because of over-confidence.
Don't read too much into daily results, those are mostly determined by variance.
I'm not exactly sure what "playing too confidently" means. One (and only) thing that comes to mind is that we overvalue our assumptions about how the game works and/or how our opponents are playing when we're actually just wrong or missing some major piece of the puzzle.
July 17, 2021 | 9:58 p.m.