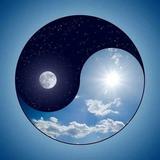 Moderator
Samu Patronen
3460 points
If you already have developed a good strategy
Yes, but that's a big "if". And the problem I'm having with advocating the usage of RNG is the fact that most people who aren't already making good money (hence the arbitrary line of 100k a year I laid out) generally don't have that good strategy developed, and they need all their mental capacity in trying to figure out that good strategy.
I think using an RNG can actually make things way easier for you.
I think what ends up happening often is that when you review a session of someone playing micro/small or even midstakes is that you discover several mistakes that are simply due to lack of understanding of the fundamentals and/or there are flaws in hero's mental game that causes him or her to make some substantial errors in their approach. And if you give someone like that the option to use a RNG, what I fear is that it will serve as a kind of false security, providing a system where hero feels now more comfortable doing plays that he views as being "mixed strategies", when perhaps in reality the decision is actually a pure strategy, or perhaps some exploitative notion could turn that mixed strategy in equilibrium into a pure strategy.
To sum up, if you're struggling at micro/small stakes, the problem is probably not the fact that you're not capable of implementing proper mixed strategies, and I think you're better of using your limited mental sources into things that have an actual impact on your winrate.
Also, I believe OP is playing NL10, based on some hands that he has posted here on forums. I just don't believe that RNG is something one should bother with at that stage of poker development. I just figured that someone had to adress this.
Aug. 17, 2019 | 10 p.m.