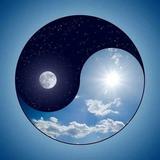 Moderator
Samu Patronen
3538 points
Flop fold makes sense for sure and the fact that raising is more of a thing than calling makes sense aswell.
Folding makes sense because Kxx hits the 4bettor super hard so his range is very strong to the point where he can cbet his entire range and we still have a bad situation with a hand like JJ. Even when he has all of his bluffs, the amount of value hands compared to bluffing hands is relatively high and our equity realization is very poor aswell, because villain can keep up the aggression on the turn and make us fold with his bluffs and again, there's not much we can do to that given the strenght of villains range. Note that the traditional MDF model doesn't work when other player has a stronger range.
Raising makes sense because the SPR is low. Protection gets more important and we don't run into the problem of putting in too much money in to the pot because there is hardly anything left, so we basically just get it in with enough equity overall.
Sept. 27, 2019 | 7:08 p.m.