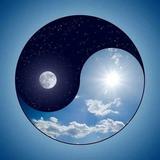 Moderator
Samu Patronen
2934 points
These spots are pretty tricky to play because the optimal strategy involves a lot of mixing and simplifying your strategy is harder than in many other spots. In theory SB ends up cbetting probably something like 50% of the time and checking 50% of the time and doing so with almost all the hands (more often with good hands, virtually never with really weak stuff, but still highly mixed with most/all hands).
There's not that much incentive to bet over checking or check over betting with most hands, so I don't really have an answer as to what you should be doing. What you should do is tied to what you think is going to happen in the hand as a whole:
Can you get three streets of value by bet/bet/betting?
How does villain play againts checks (a lot of bluffs, faceup check ranges etc..)
What line makes your life easier on later streets
etc...
This might not be super helpful, maybe someone else has some more practical advice. :P
Sept. 16, 2018 | 5:58 p.m.