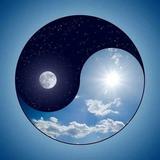 Moderator
Samu Patronen
3636 points
What does it mean in "theory"? Which "theory"?
Game theory
Where can I study this "theory"? PIO gives only a results. I want to know the logic of the "theory". Thanks!
The logic of game theory, or more specifically the logic of Nash Equilibrium, is that there is a perfect strategy for competitive games involving two or more players, and by following that strategy, there is nothing that your opponents could do to improve their expected value.
The logic of this theory is too vast to understand directly, but what we can do is work with solvers such as PIO to understand it better. "Only a result" seems like an underestimation of solver work, because seeing multiple "results" across all kinds of different situations is by far the best way to learn the "logic" of nash equilibrium in poker.
Feb. 27, 2020 | 6:22 p.m.