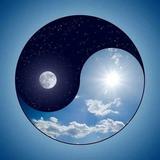 Moderator
Samu Patronen
3547 points
Shoving the river doesn't make a ton of sense to me because vast majority of villains range is going to be AK and then some KK/AA, so shove doesn't really accomplish anything unless villain calls with AK, which is probably not going to happen.
As for check/fold or check/call on the river, not quite sure tbh. I'm tempted to call because villain has AK quite often on the river as opposed to KK+ that probably bets the turn fairly often. AJ is not impossible either.
Nov. 3, 2019 | 11:08 p.m.