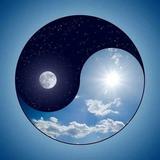 Moderator
Samu Patronen
3658 points
Yeah I would play more passively on the flop and on the turn, our hand is not that exciting and we're not going to have an advantage againts a tight IP calling range.
I also dislike river sizing, I would go for a smaller one given how equal your ranges are (both players have a lot of straights and flushes so we ought to not polarize heavily). As played I would advocate folding to a raise, your line is very strong and villain shoves anyways, meaning that he probably has a flush.
April 25, 2020 | 5:27 a.m.